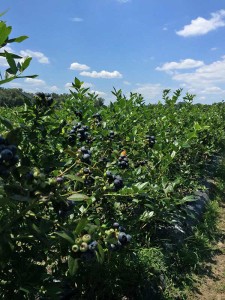 Aunt Zelma's Blueberries U Pick Farm is located south of Gainesville, Florida, and north of Ocala in Island Grove on U.S. Highway 301 just north of Alachua County Road 325.
For Google Maps GPS use, the city listed needs to be Island Grove, for other mapping and GPS, the address may show up as Hawthorne. The farm is actually in Island Grove, but different map systems approach the rural address differently.
The Google Map Address is
21209 U.S. 301, Island Grove, FL 32654
The Apple Maps Address is
21209 Sid Martin Hwy, Hawthorne, FL 32640
For Coordinates, use Lat: 29.459782, Lon: -82.10779100000002
All of these should take you to the same place, our U-Pick farm in Island Grove.